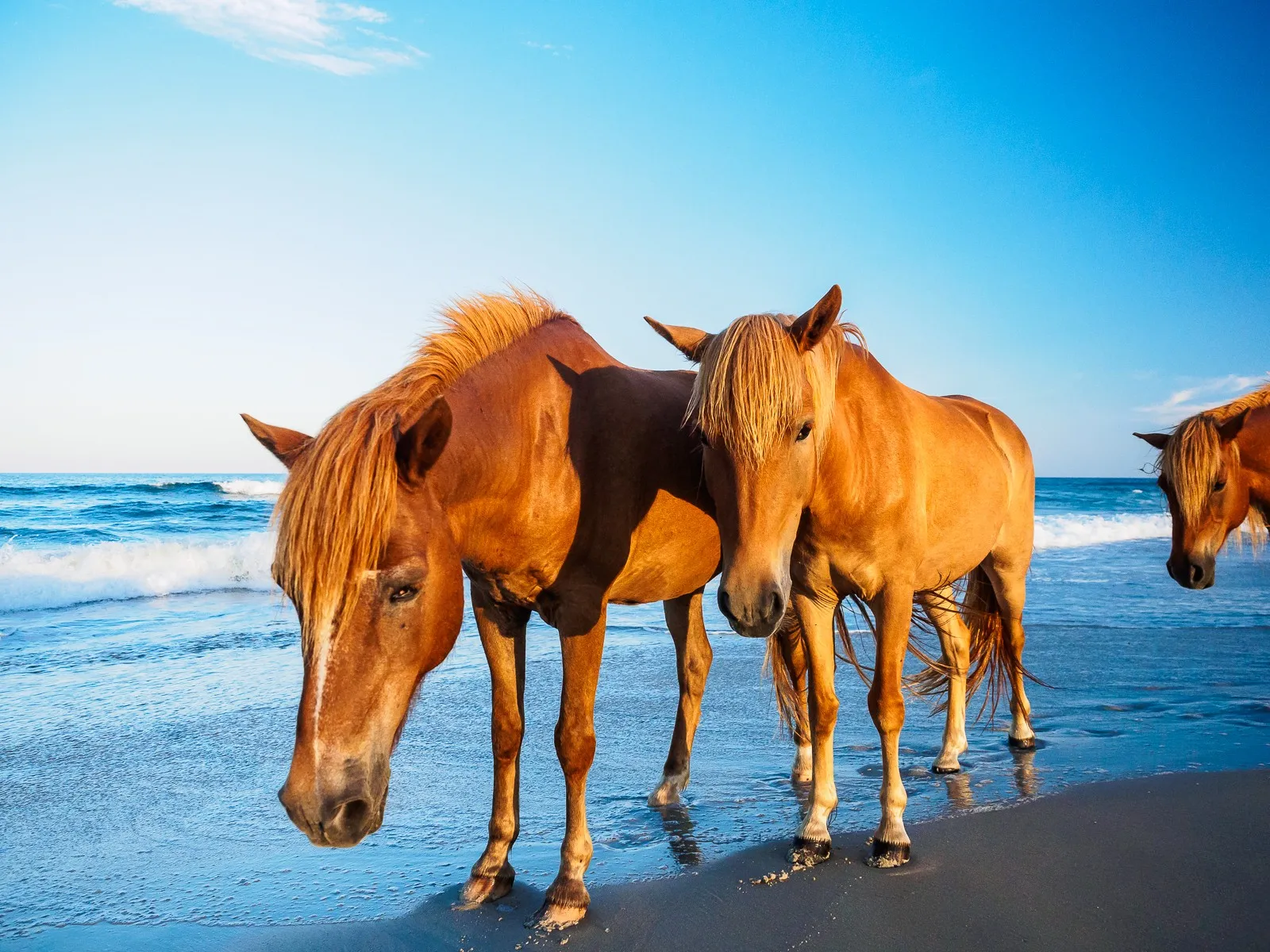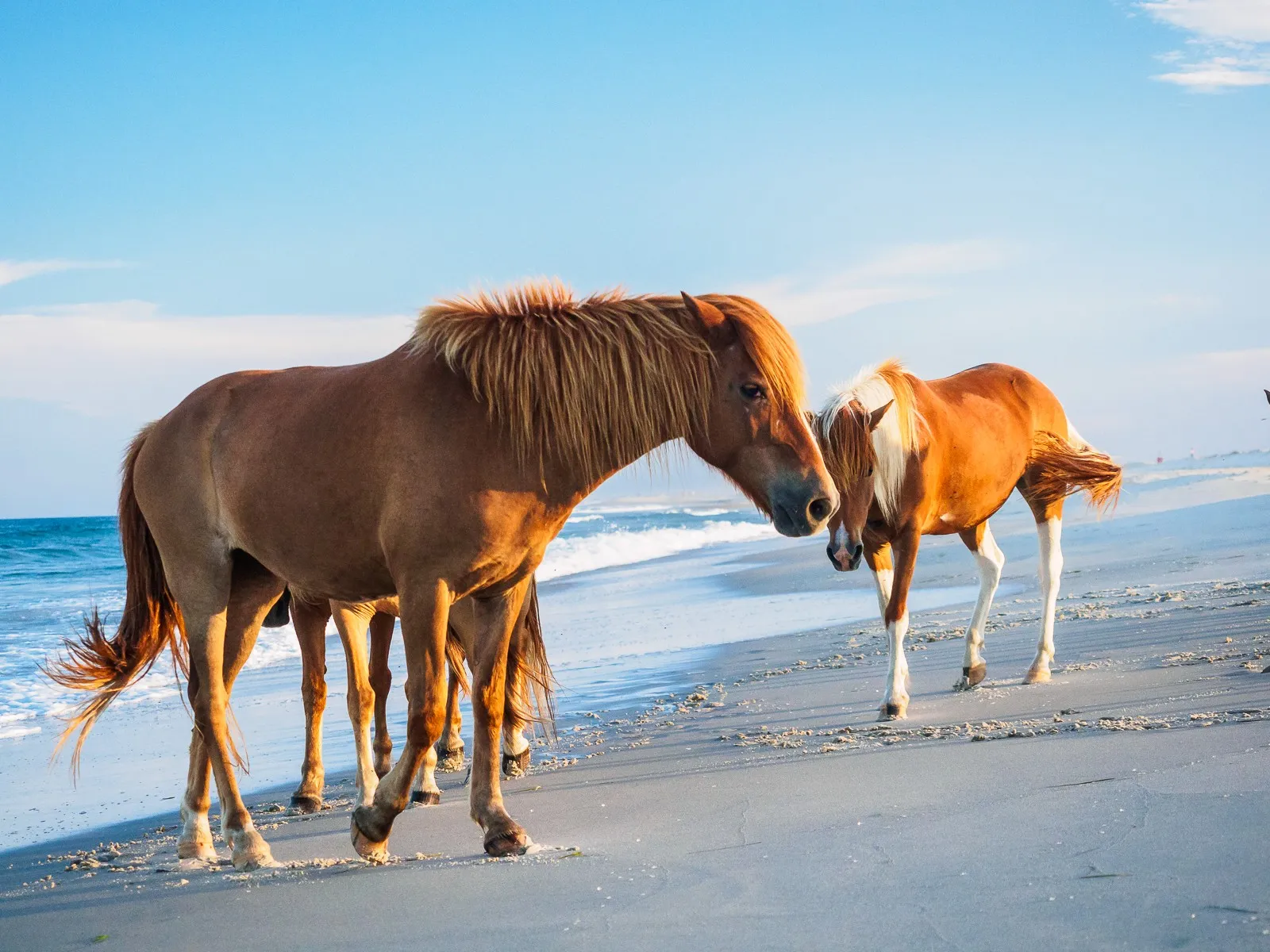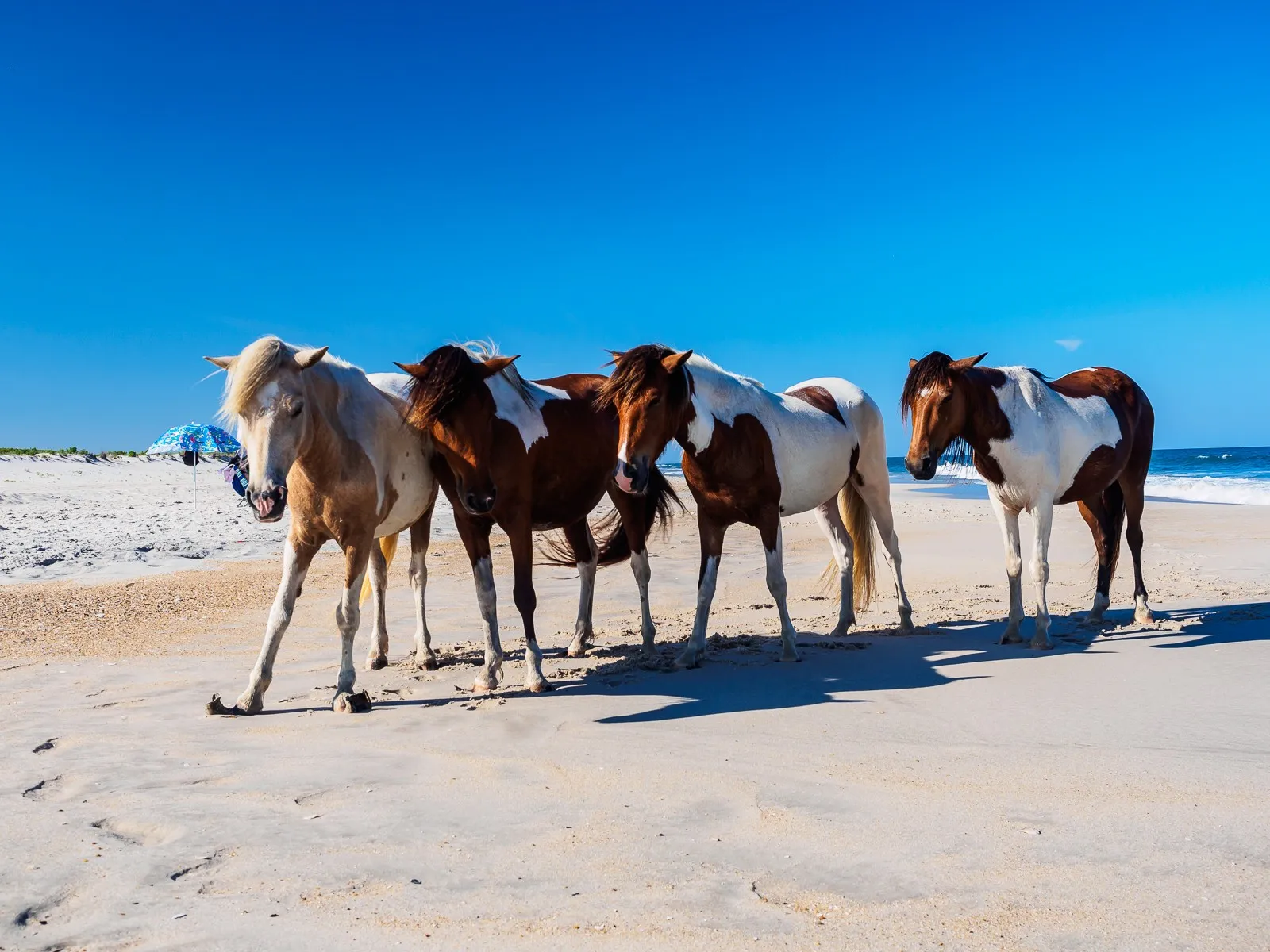 Wild horses on Assateague Island
I spent a week photography the beautiful and wild horses on Assateague Island, though I was not able to capture the wildness. Assateague wild ponies have roamed the beaches, pine forest, and salt marsh of Assateague Island since the 1600's. Assateague Island National Seashore has a combined total of over 300 wild ponies in Maryland and Virginia. Some people believe the horses arrived on Assateague's shores when a Spanish galleon ship (with a cargo of horses) sank offshore. Others believe the horses arrived by early colonial settlers that allowed them to graze there. A Spanish shipwreck was discovered recently in the waters off Assateague which lends credit to the first theory.
The horses live on Assateague Island is a 37-mile (60 km) long barrier island located off the eastern coast of Delmarva.[1] The northern two-thirds of the island is in Maryland while the southern third is in Virginia. The Maryland section contains the majority of Assateague Island National Seashore and Assateague State Park. The Virginia section contains Chincoteague National Wildlife Refuge and a small part of the national seashore.[2] It is best known for its herds of feral horses, pristine beaches, and the Assateague Lighthouse. The island also contains numerous marshes, bays, and coves, including Toms Cove.[3] Bridge access for cars is possible from both Maryland and Virginia, though no road runs the full length of the island.
Pony Prints for sale at Fine Art America
Assateague-island-its-a-land-of-fun-and-sun
---
---
You might also like