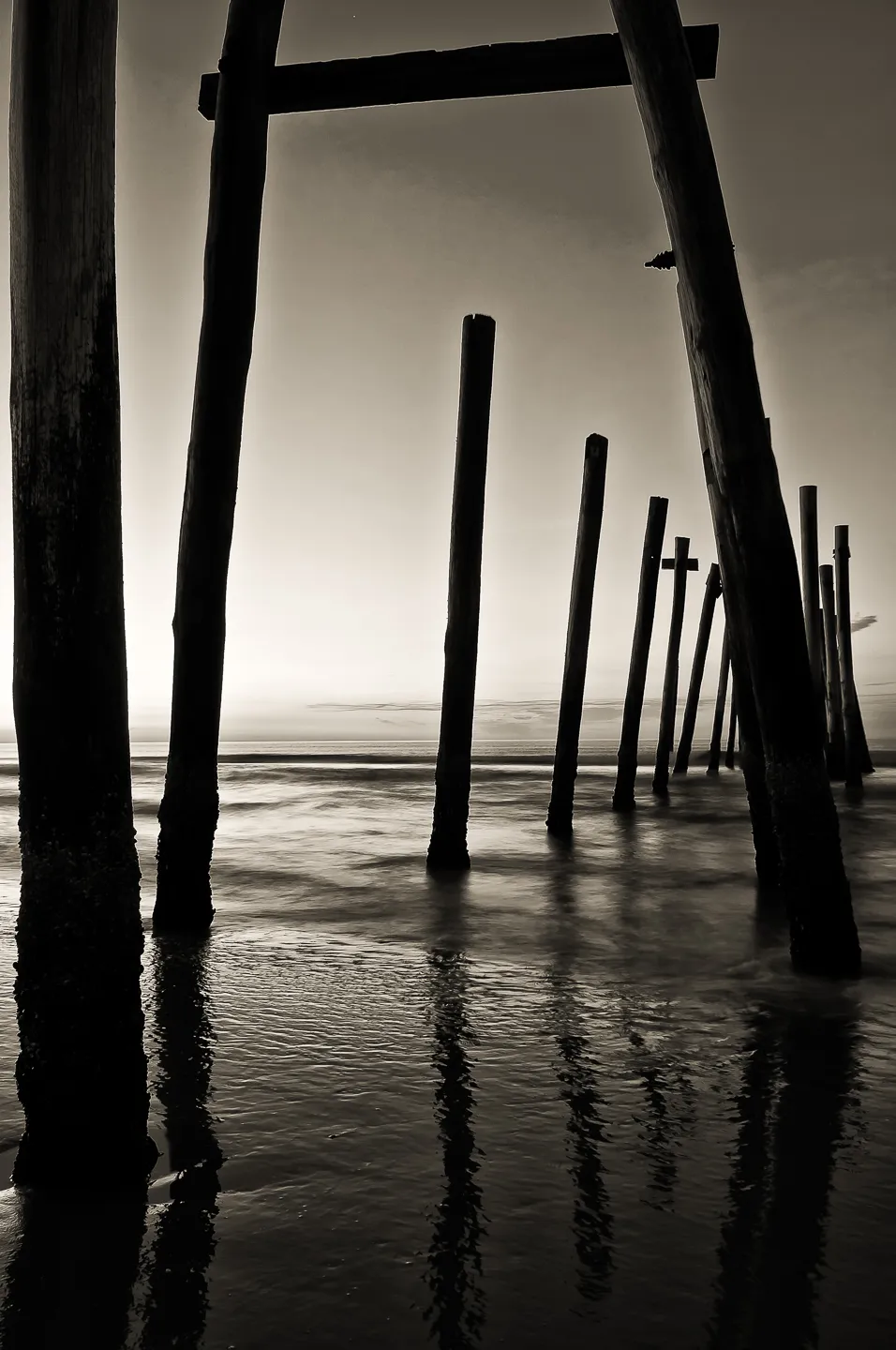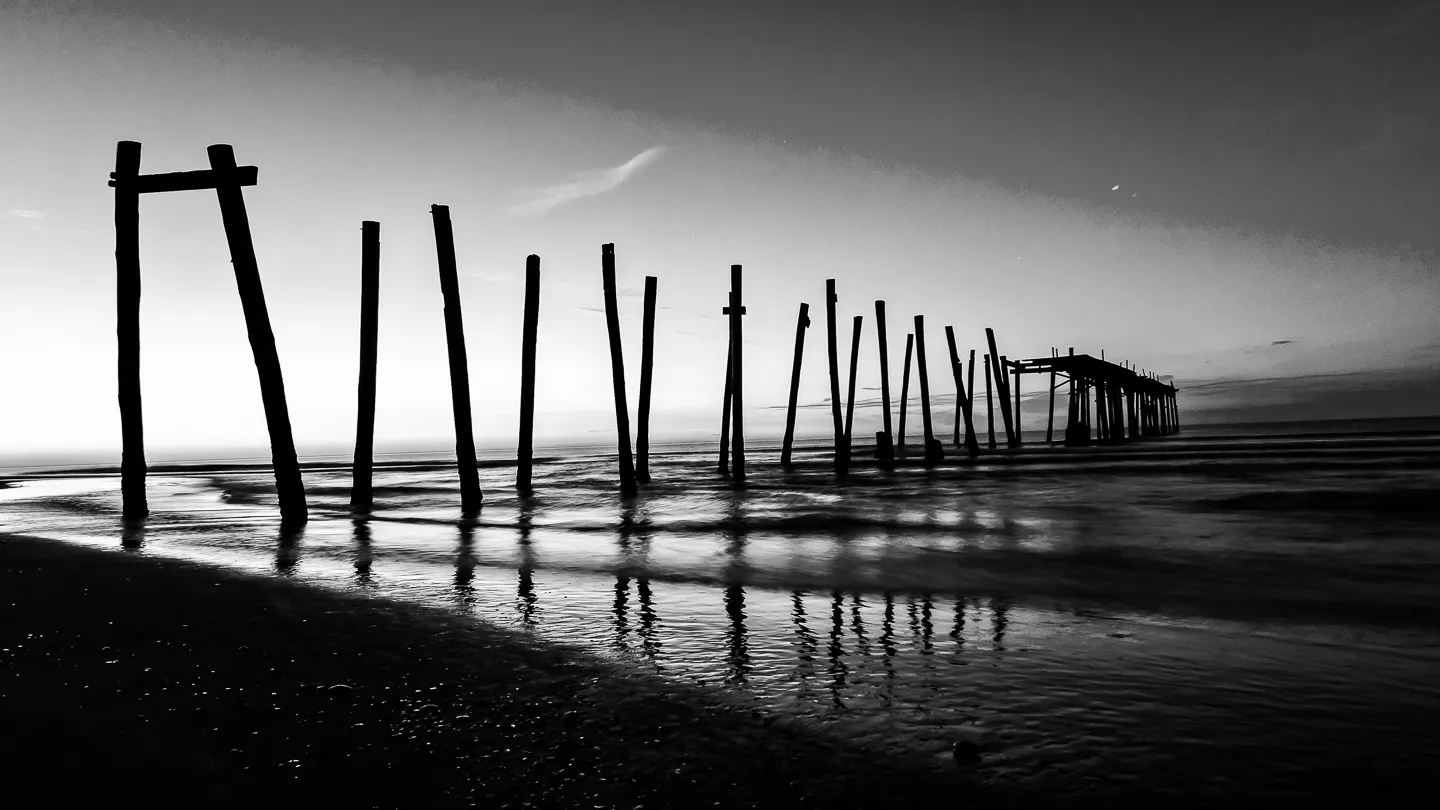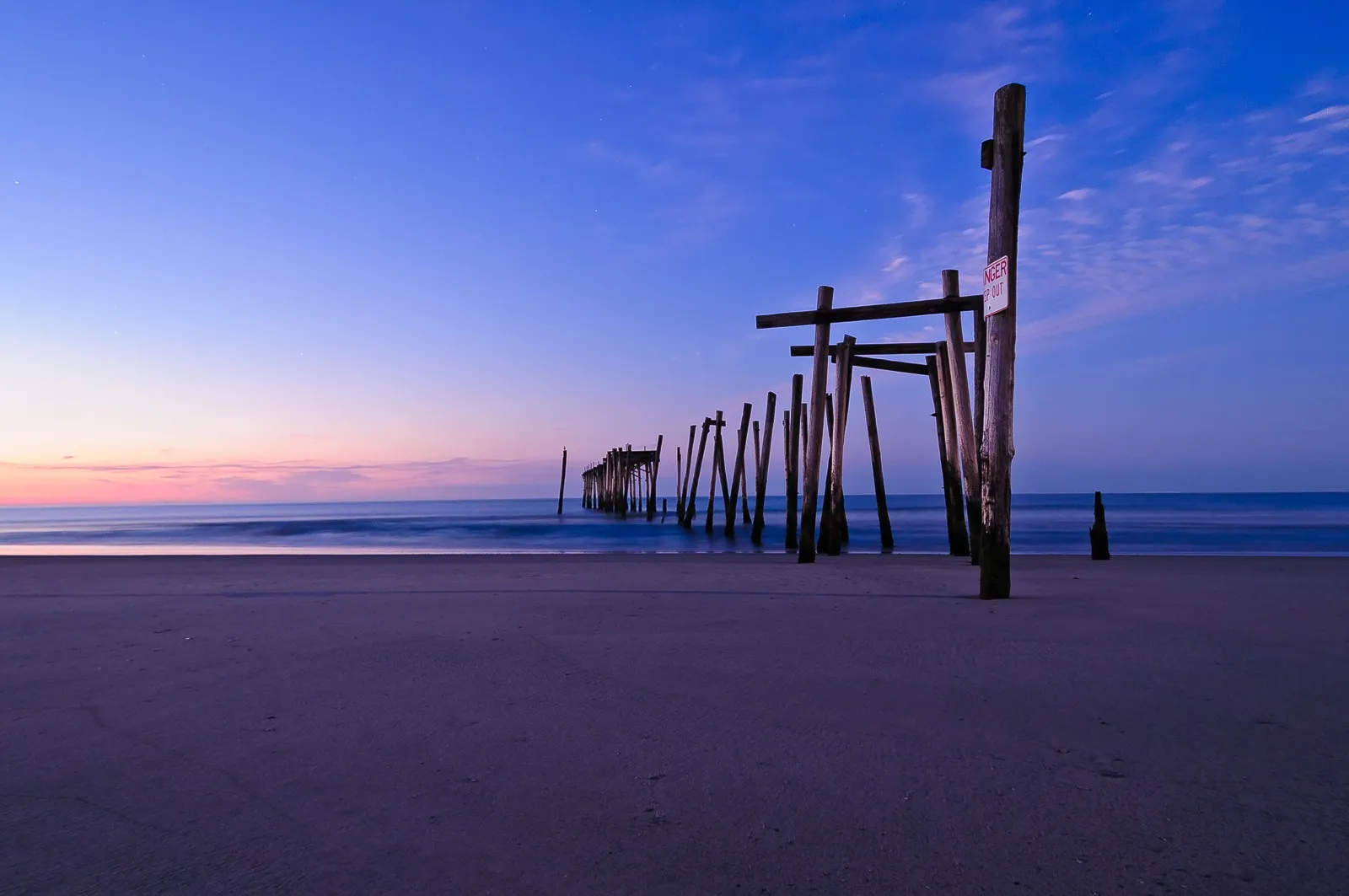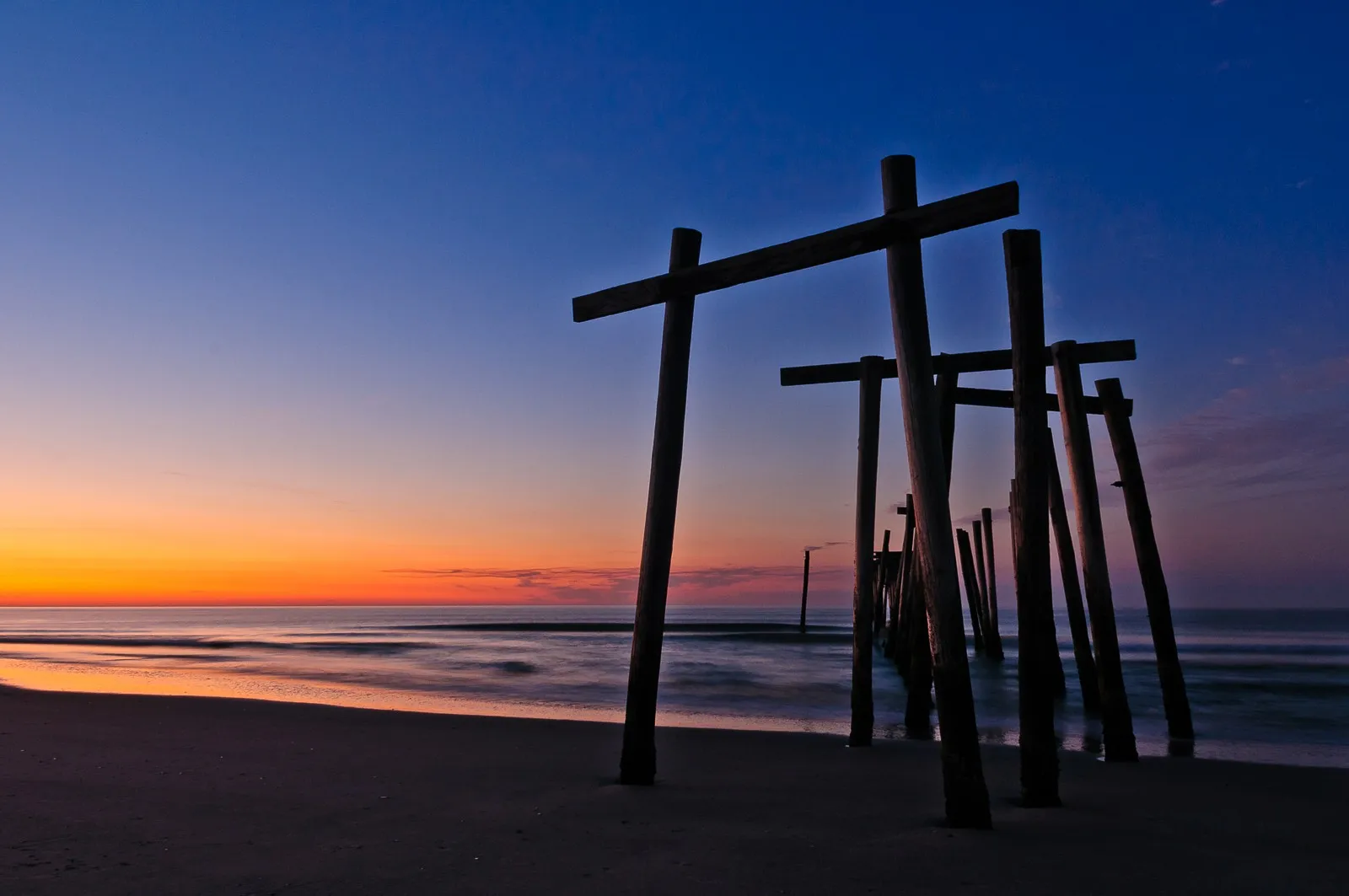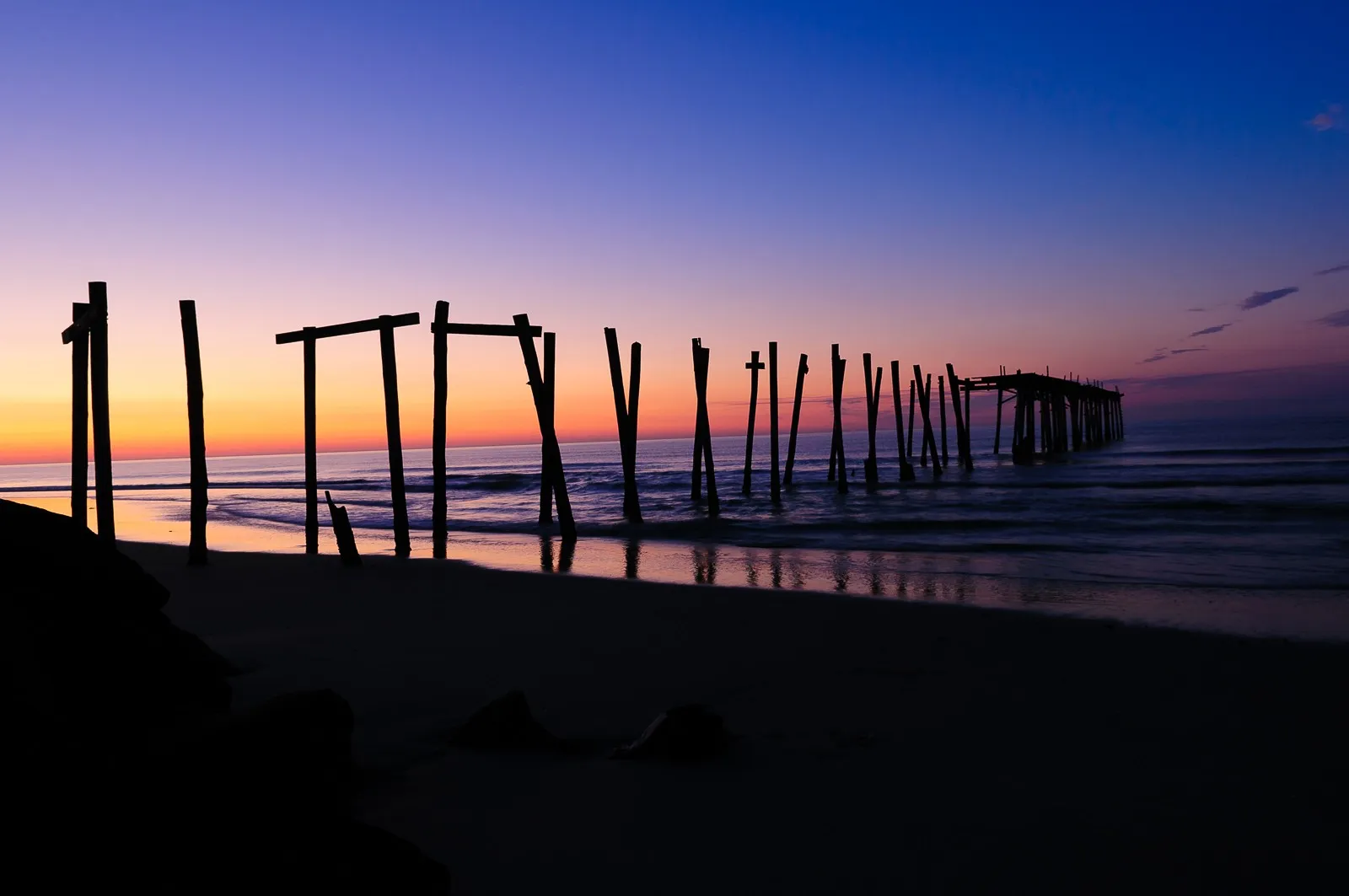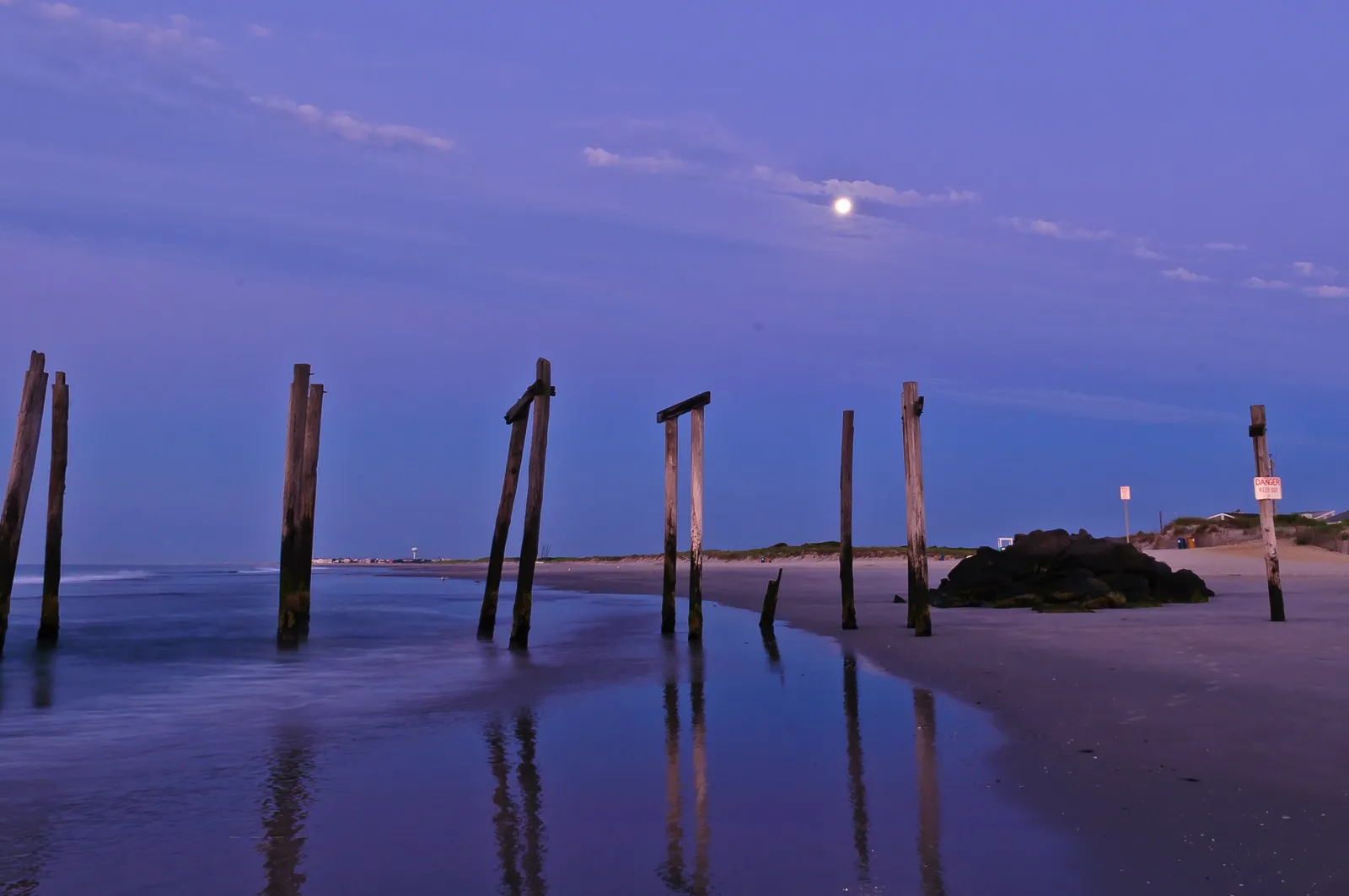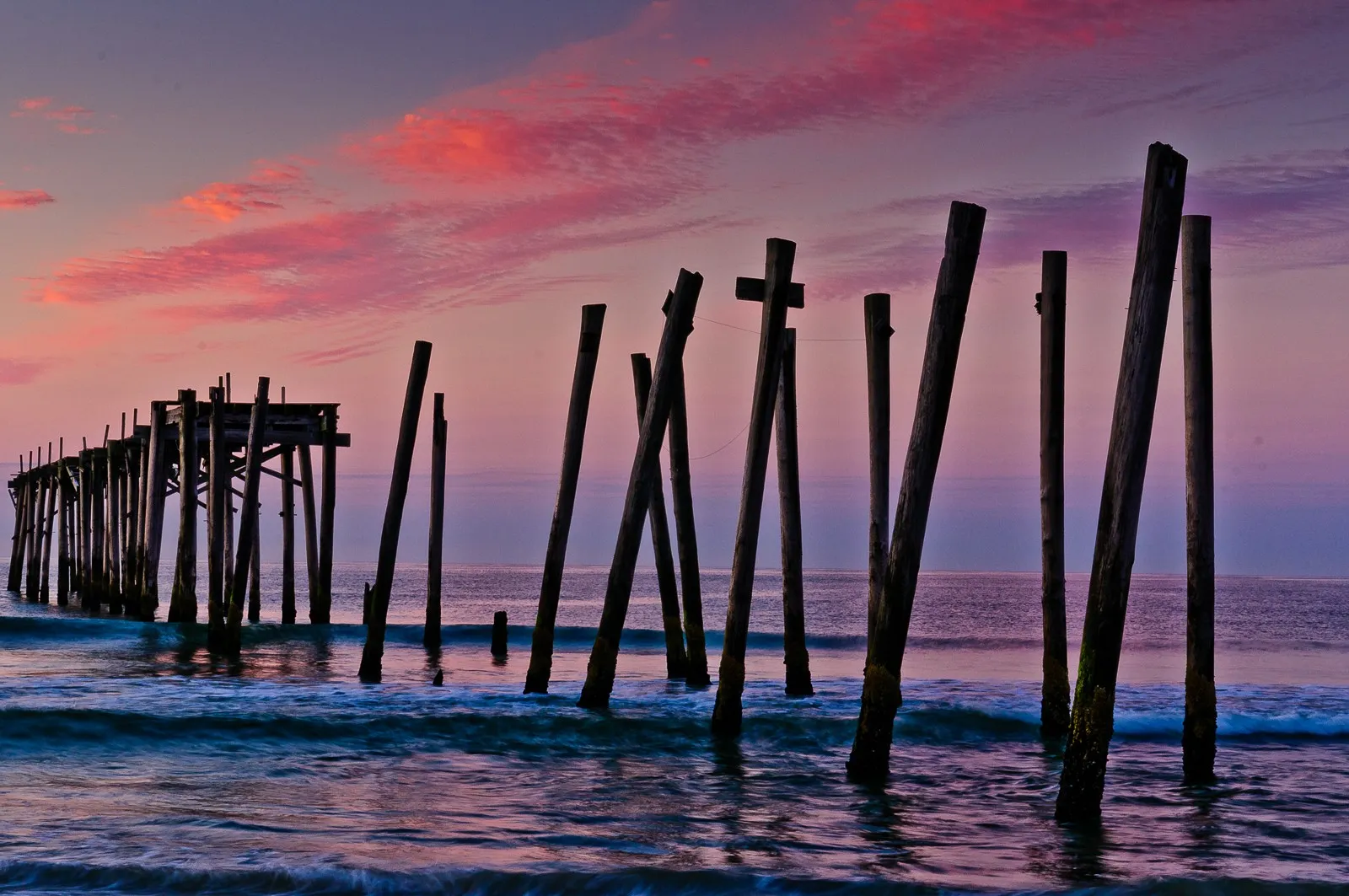 Updated this gallery of photographs of a Fine Art landscape of Ocean City New Jersey Piers.
The island, a stretch of dunes and swamps running for seven miles, had been used by local Native Americans who were brought there by its abundance of fish during the summer months. Originally purchased by the Somers family, the island had once been named Peck's Beach, believed to have been given the name for a whaler named John Peck who had a camp on the island.
10 years ago I got up at 3:00am to drive to Ocean City New Jersey for sunrise photo shoot, It was a special morning sunrise with a full moon and the weather was perfect. I love the ocean and empty beach is a delight.I got lost in the moment and didn't realized the tide was coming in and a wave cover my camera bag. Never sold any of these images.
Today the [pier is gone, they tell, so good bye 59th street pier. I got inspired to review my 59th street Ocean City pier work by Tony Sweet inspirational black and white photographs of the pier this morning. What made me happy was the like on facebook.
Buy a print of these Ocean City Piers at Fine Art Americaa. Thanks.
https://www.louisdallaraphotography.com/2014/08/30/assateague-island-its-a-land-of-fun-and-sun/
https://www.louisdallaraphotography.com/2020/04/17/residential-ocean-liners/
Buy Louis Dallaras Prints at luminous-art-gallery.com
For those who like the Ocean, who doesn't?
---
---
You might also like
---