The Slots – Antelope Canyon
Update on 07-26-2021
After watching a great presentation by Larry Lindahl I went back to my archives of the slots and found lots of great images that I passed over. I also wanted to write my back story, so he it is.
Back when shooting with Nikon D200 low light was an issue. So when buying equipment for the trip at Allen camera I received a great tip from one of the salesmen, I can't remember his name said that remember to shoot in manual mode. This made all the difference in the world. I opted not to shoot a color card, I'm not sure why.
Arriving at a dirt parking lot I saw a few people around a unmarked truck so I went over to register. There was two types of visitors, photographers and tourists. Needless to say I register as a photographer and guest what I was the only one. That mean I would be driven to the entrance and let go to wander and photograph on my own. Cool Huh? well no so cool as we shall see.
Nothing prepares you for the experience. I had read some prep stuff online and what said not to throw dirt, because it will ruin your camera and lens with dust, not only yours but other peoples equipment.
So way it goes, I had full rain of the canyon, and no map. I walked in and was over whelmed but the formations and strange streaming in light from the ceiling.
I grabbed a few shots, and paused, then chimped them. Wow a disaster and remaindered to go into the manual mode and was finally able to meter the strange light and get some shots.
Then came the visitors with a Navajo Native guide and throwing the dirt to create the effect. Luckily my camera and bag was weather sealed.
I got the most important shot for me was that was the bush still left behind after the slot was flooded by a flash flood. The flood killed the tourist. It was a reminder of the danger of flash floods in the Southwest. I recommend reading all of Craig Childs books on the southwest before you go out to the southwest.
House of Rain: Tracking a Vanished Civilization Across the American
by Craig Childs
Here's a reference for the
Antelope slot canyons
. There are 2 slot canyons. Upper
Antelope Canyon and Lower.
I did the lower slot canyon I think.
Here's a tour guide
BTW: I did not use him, but the chief looks good.
Original Post
I was feeling the need for a blast from the past, so I dug out this  image from the 2007 archive and found it deeply disturbing for a bunch  of reasons, the vertical line up the center doesn't look real and the  formation hanging from the ceiling seems like it wants to fall down and  shows no way out. The reason I like the image because its not the  typical Antelope Canyon photograph.
The specs D200, 17mm, 5 sec at f/8 ISO 100
I got to the slots… WOW It's awesome I want to go back, the winter will be better light if you want to go write me for info on the workshop.
Antelope-canyon art for sale
grand-canyon-az-from-the-south-rim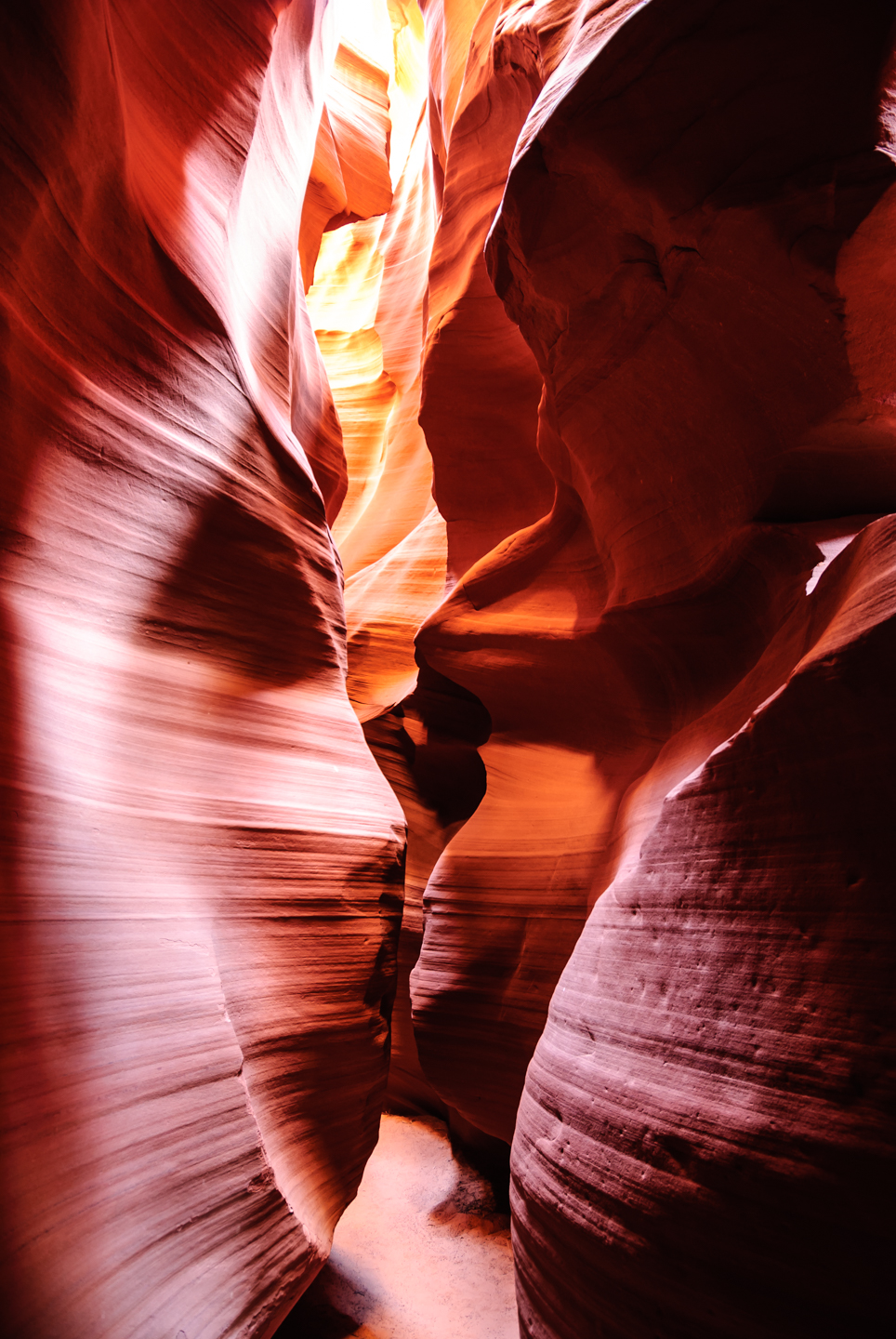 I got to the slots… WOW It's awesome I want to go back, the winter will be better light if you want to go write me for info on the workshop.
Antelope-canyon art for sale
https://www.louisdallaraphotography.com/2011/10/06/antelope-canyon/
https://www.pHow-to-photograph-slot-canyons-20-inspiring-examples
---
---
You might also like