Assateague Island Ponies
Assateague's wild horses are well known, even to many people who have never been to the island. The "wild" horses on Assateague are actually feral animals, meaning that they are descendants of domestic animals that have reverted to a wild state. Horses tough enough to survive the scorching heat, abundant mosquitoes, stormy weather and poor quality food found on this remote, windswept barrier island have formed a unique wild horse society. Enjoy their beauty from a distance, and you can help make sure these extraordinary wild horses will continue to thrive on Assateague Island.
Local folklore describes the Assateague horses as survivors of a shipwreck off the Virginia coast. While this dramatic tale of struggle and survival is popular, there are no records yet that confirm it. The most plausible explanation is that they are the descendants of horses that were brought to barrier islands like Assateague in the late 17th century by mainland owners to avoid fencing laws and taxation of livestock.
The horses are split into two main herds, one on the Virginia side and one on the Maryland side of Assateague. They are separated by a fence at the Virginia/Maryland State line. These herds have divided themselves into bands of two to twelve animals and each band occupies a home range. The National Park Service manages the Maryland herd. The Chincoteague Volunteer Fire Company owns and manages the Virginia herd, which is allowed to graze on Chincoteague National Wildlife Refuge, through a special use permit issued by the U.S. Fish and Wildlife Service. The permit restricts the size of the herd to approximately 150 adult animals in order to protect the other natural resources of the wildlife refuge. It is the Virginia herd which is often referred to as the "Chincoteague" ponies.
I am in the process of working on an update of my website with a new theme, called photography, so there are lots of learning and fixing. This post is a re-hash of a fine art landscape photographs of wild horses on Assateague Island VA.
Feel free to comment on anything you might find broken, I sure there are lots of stuff.
Thanks for the visit and come back soon for more exciting fine art landscape photography.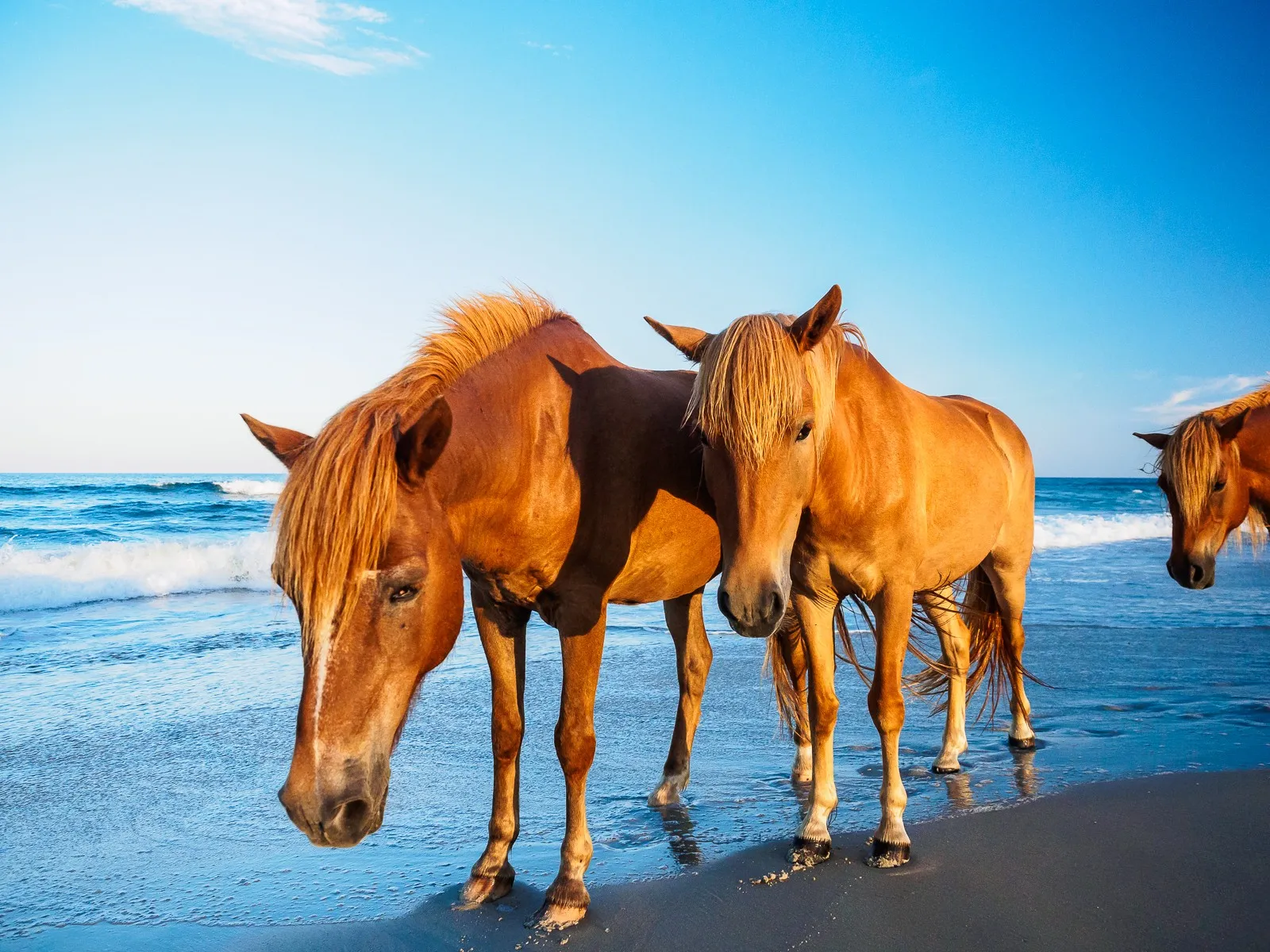 Horses-of-assateague-2015
Assateague-island-its-a-land-of-fun-and-sunAssateague-ponies
Horses-gallery
Horses
---
---
You might also like