Story updates on the Ocean City 57th Street Piers
Update on 7-25-2021 As I have promised I have added a new photography from my recent visit to the Ocean City beach at the same location that I visited in 2010 to take the iconic photographs of the 59th street piers at sunrise.
As you can see, the piers are gone. I went there just to see for my self and experience the feelings of loss as the location has changed. It's interesting that we are not wired to readily accept change, but forced to when it is in are face.
In my humble opinion the bottom line is for me that mother nature makes a better picture, than any man-made structures.
Update Oct 23, 2022 These piers are gone, but not forgotten.
I was looking for words to describe this sunrise, but I was at a loss to find any that describes this beauty.
For most people, we often marvel at the beauty of a sunrise or the magnificence of a full moon, but it is impossible to fathom the magnitude of the universe that surrounds us.
Richard H. Baker
Updated on 7-6-2021 this gallery of photographs of the 59th street piers in Ocean City Piers, New Jersey.
It's a sad day for me looking back at the iconic piers of OC which are long gone since June 30, 2015. For more than a century, the 59th Street Pier stood as the icon of Ocean City's south end.
I look forward to visiting the grave site of the piers and will post some images soon. The landmark — the backdrop for hundreds of thousands of photographs through the generations — is now gone.
Here's the story according to the OCN Daily:
Last-remnants-of-59th-street-pier-gone-in-ocean-city
Updated this gallery of photographs of a Fine Art landscape of Ocean City, New Jersey Piers.
The island, a stretch of dunes and swamps running for seven miles, had been used by local Native Americans who were brought there by its abundance of fish during the summer months. Originally purchased by the Somers family, the island had once been named Peck's Beach, believed to have been given the name for a whaler named John Peck who had a camp on the island.
10 years ago I got up at 3:00am to drive to Ocean City, New Jersey for a sunrise photo shoot, It was a special morning sunrise with a full moon and the weather was perfect. I love the ocean, and empty beach is a delight. I got lost at the moment and didn't realize the tide was coming in and a wave cover my camera bag. Never sold any of these images.
Today the piers are gone, but they tell a story, so goodbye 59th street pier. I got inspired to review my 59th street Ocean City pier work by Tony Sweet inspirational black and white photographs of the pier this morning. What made me happy was the like I got on Facebook.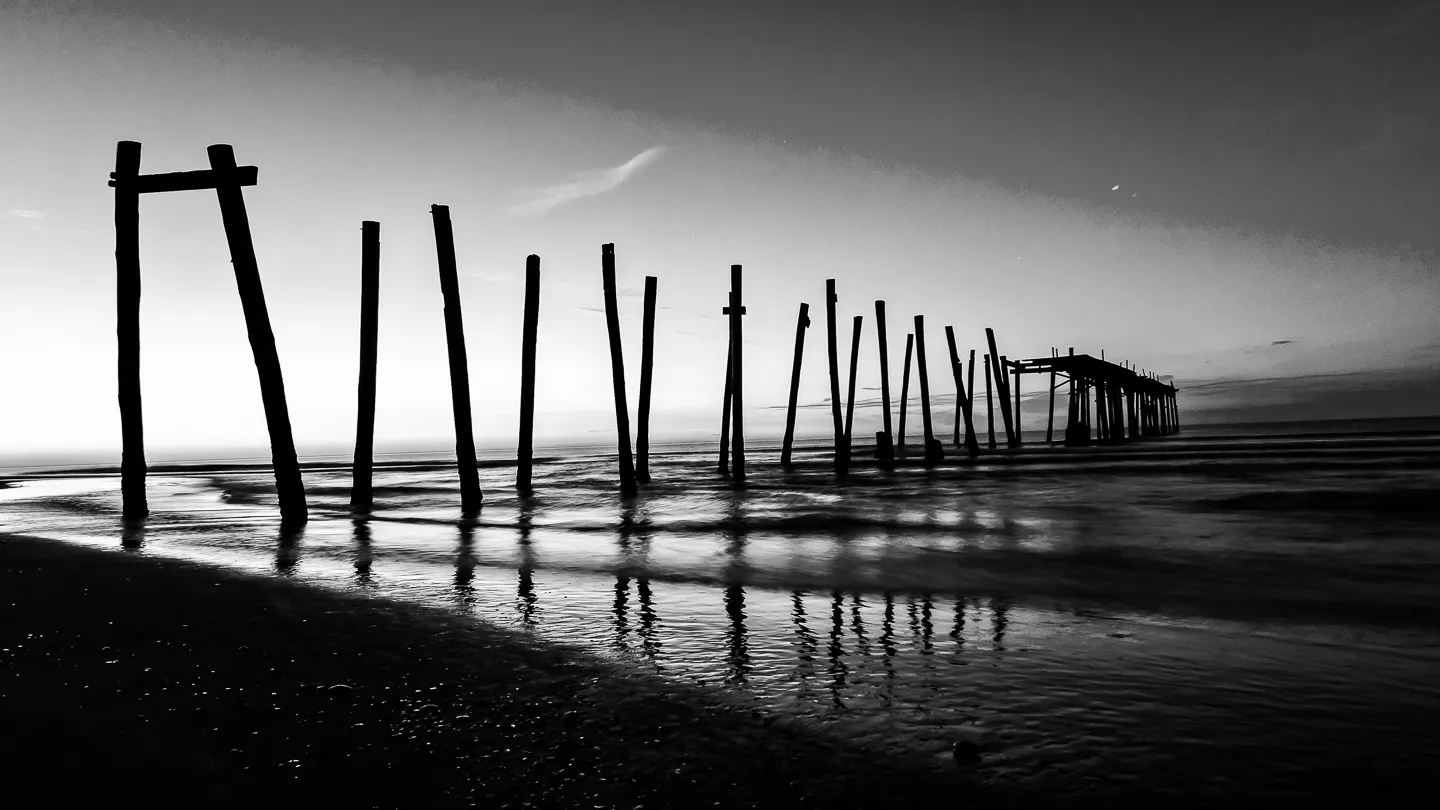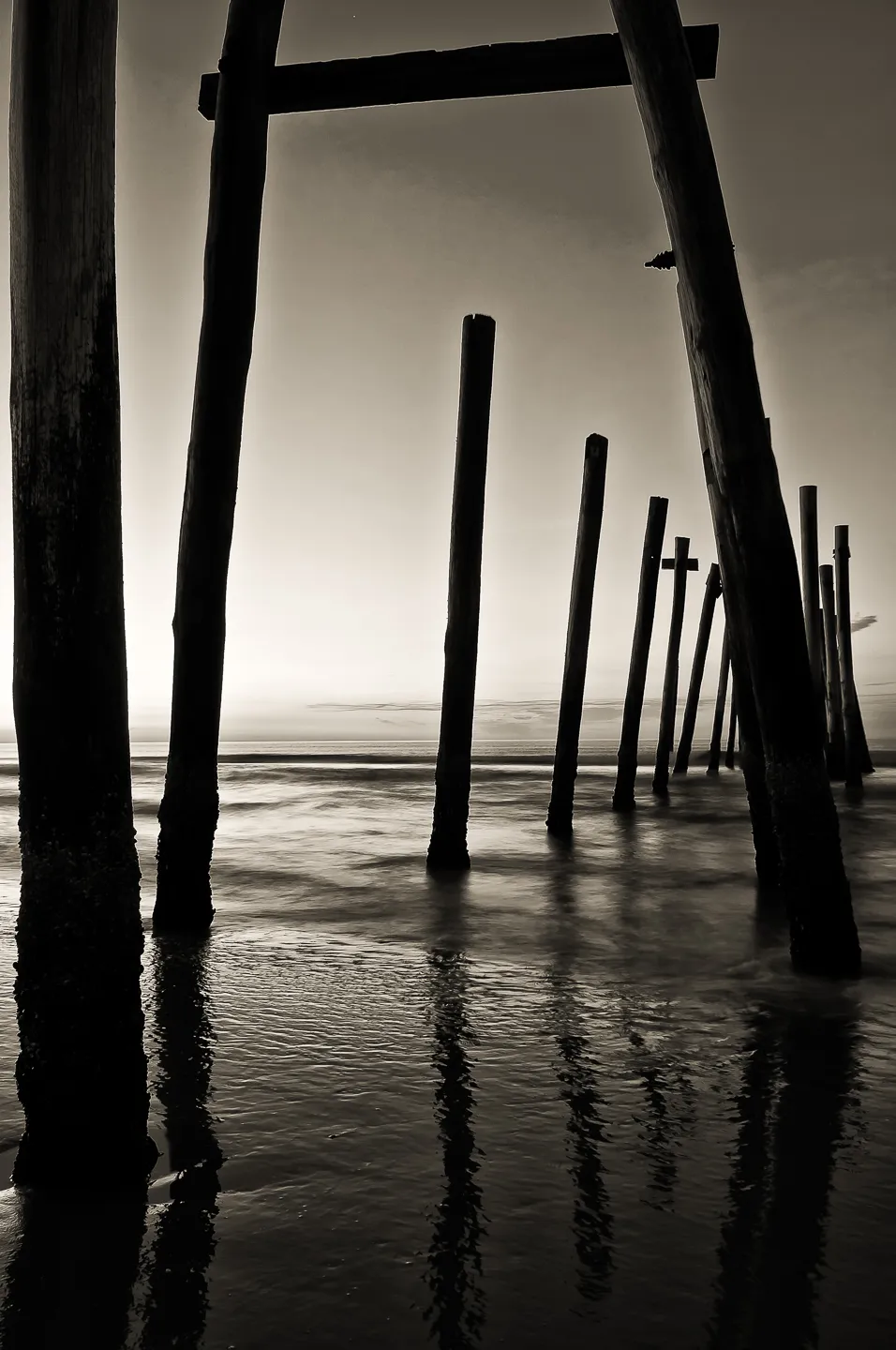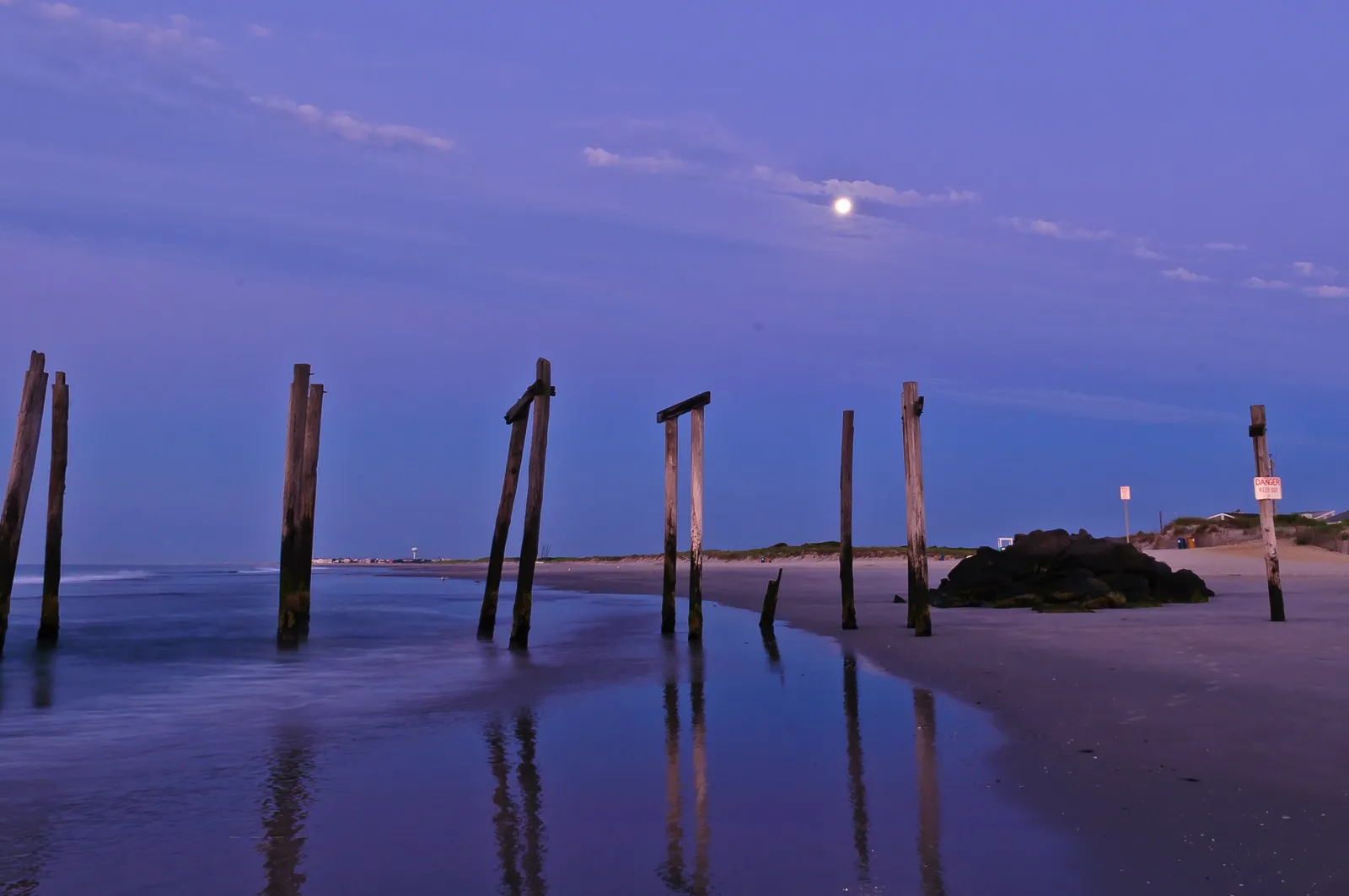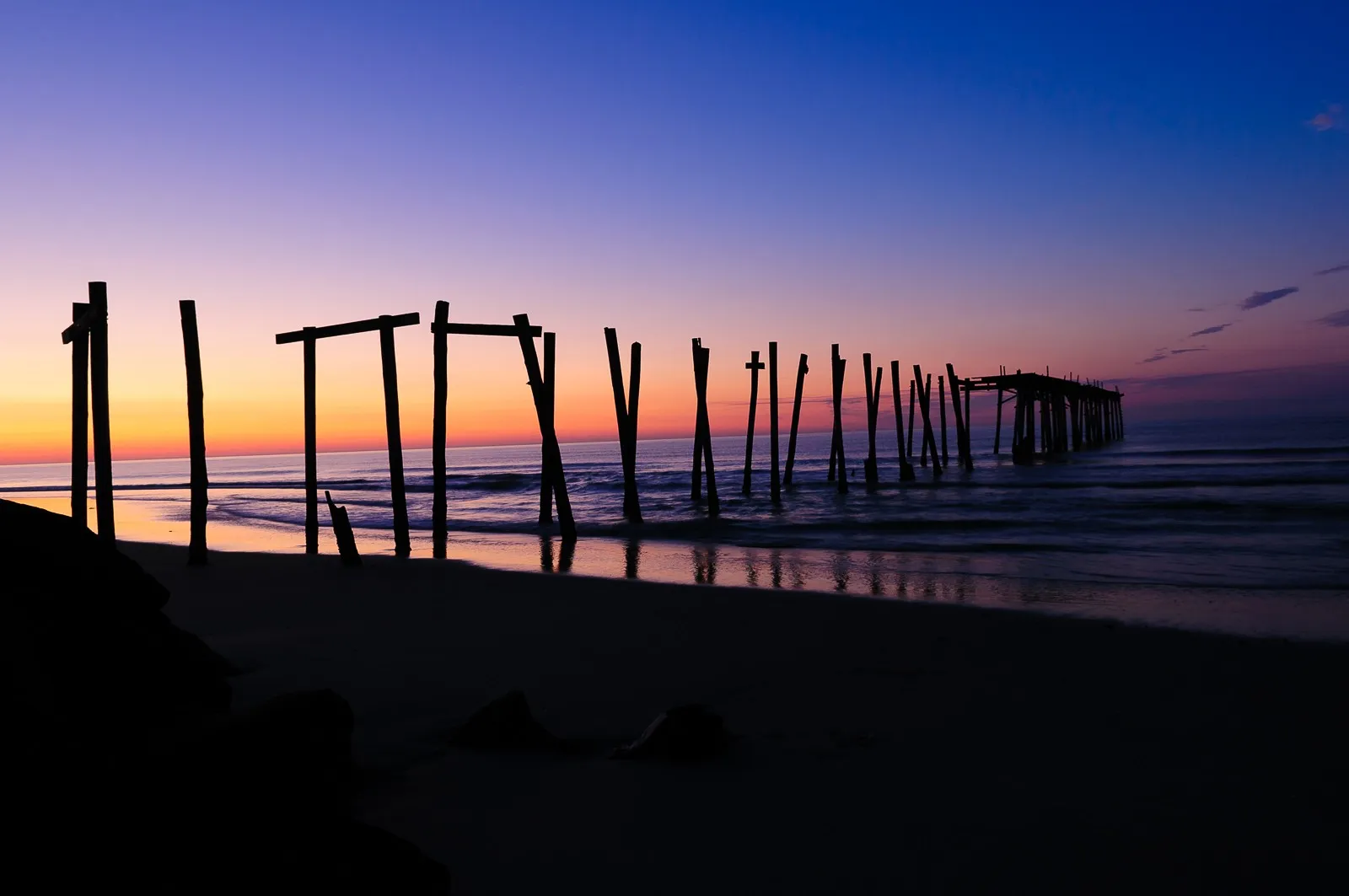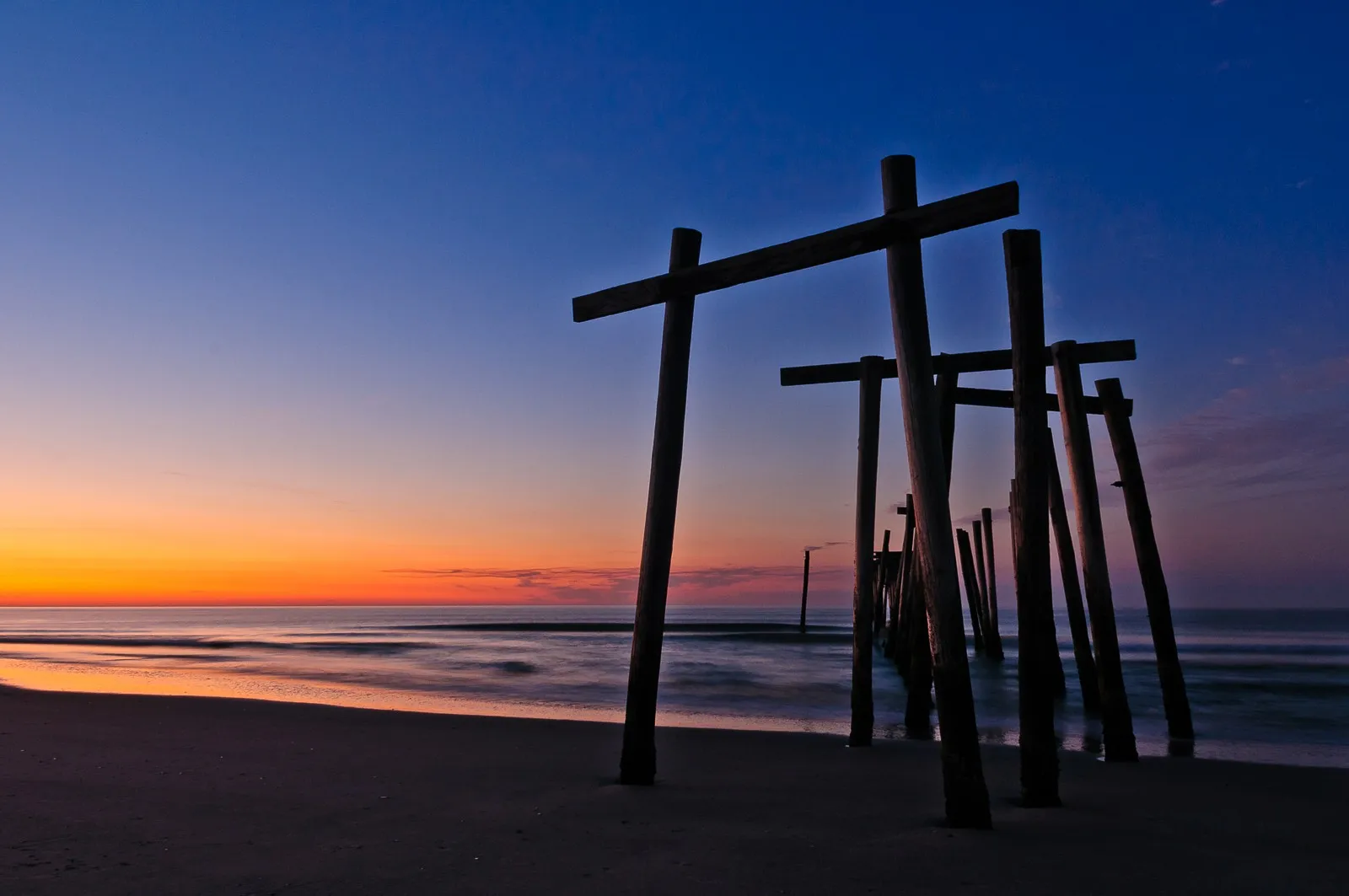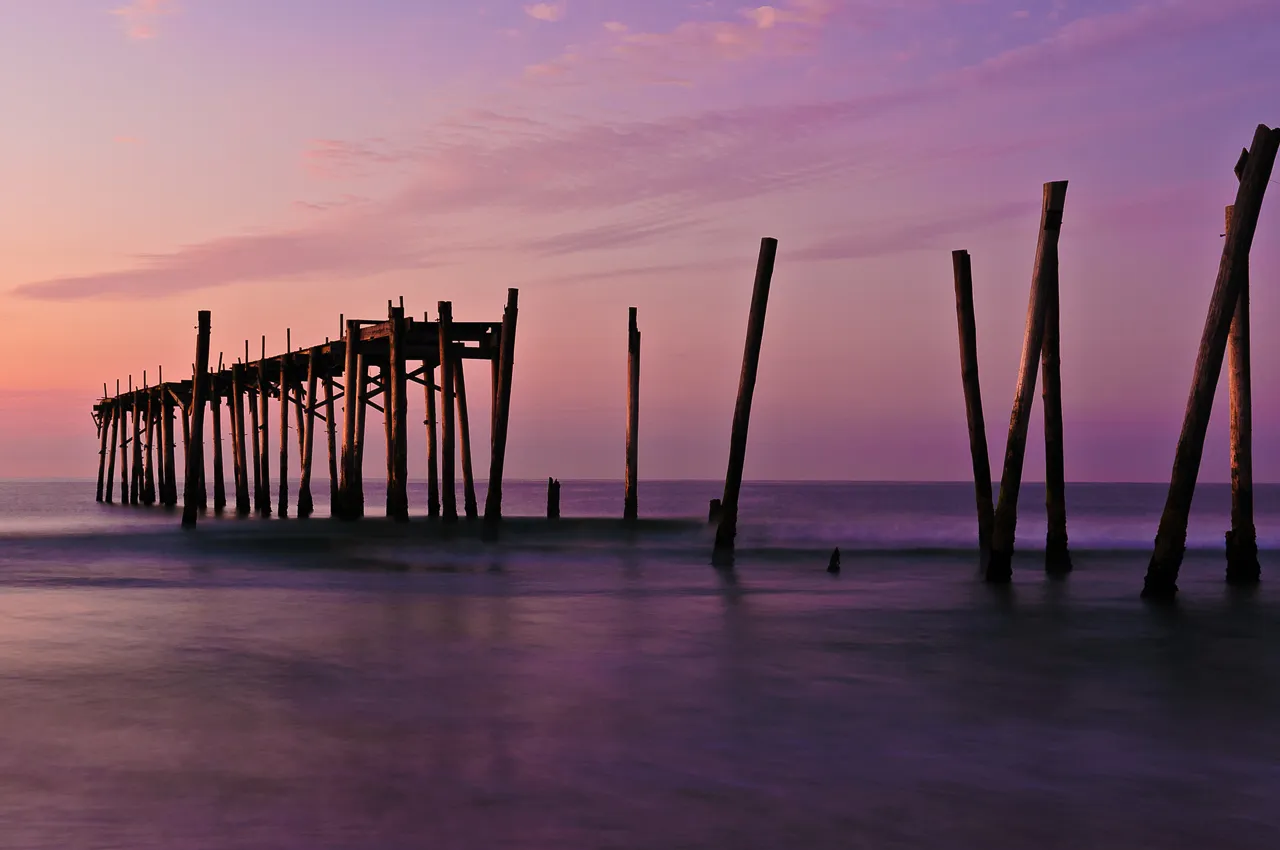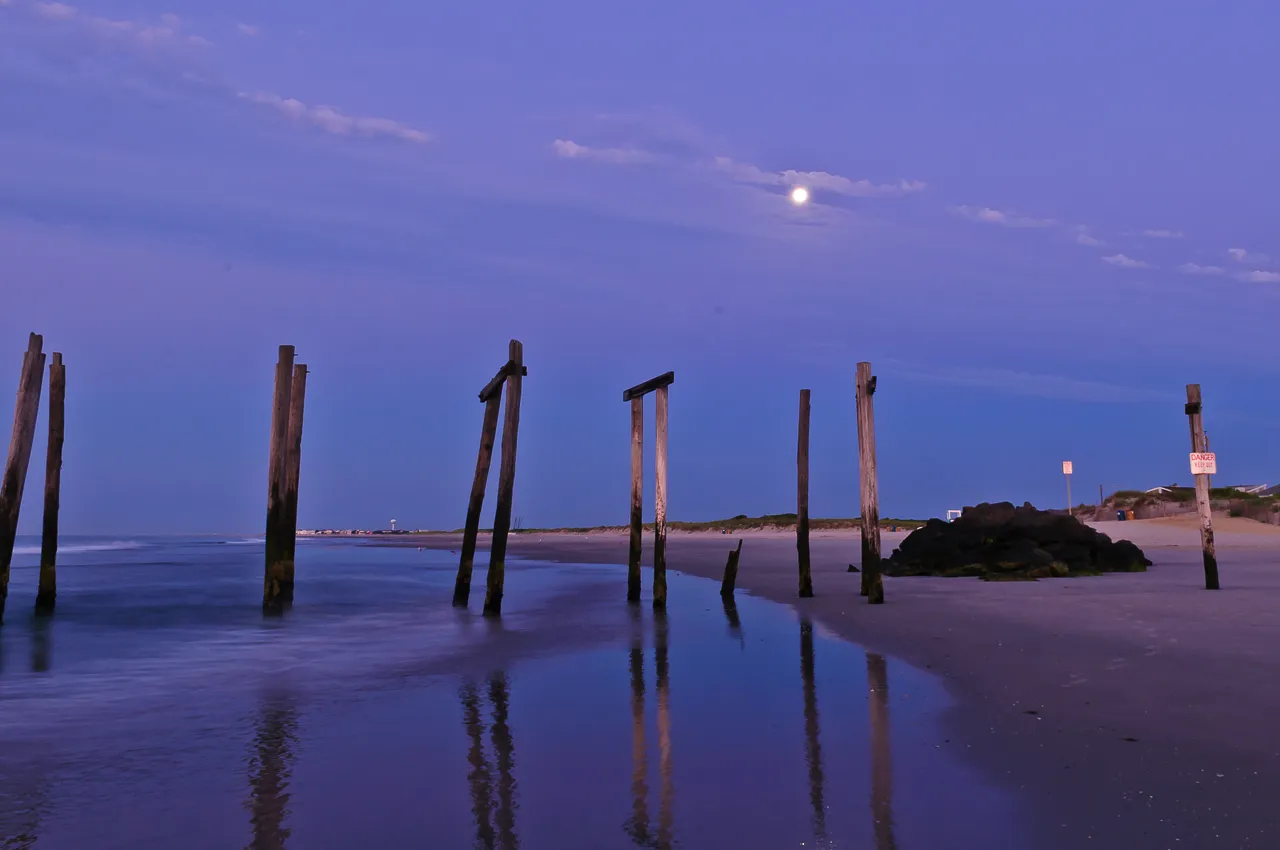 ---
---
You might also like