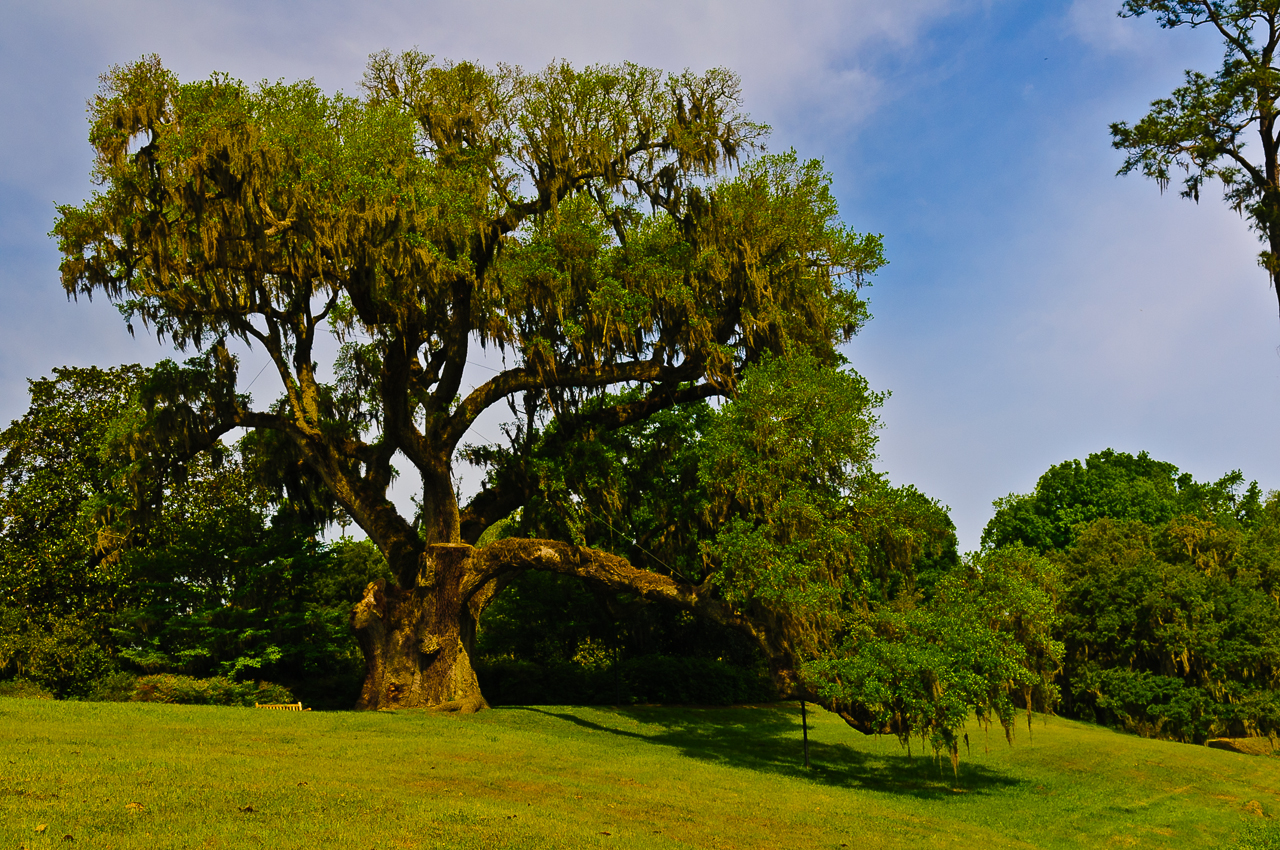 Middleton Oak Tree Photograph

The largest measured Southern Live Oak, named the "Middleton Oak", grows in Middleton, South Carolina. In 2004, when the Middleton Oak was measured, the tree had a total wood volume of roughly 4,820 cubic feet (roughly 136 m³)[3] and was the largest tree in eastern part of the U.S. Until 2012 this tree was only surpassed by "The Senator", a bald cypress tree in Florida.
For comparison: according to the Dutch Oak specialist Jeroen Philippona, the largest (volumewise) European tree is an English Oak (Quercus robur) in Ivenack, Germany[4] and has an estimated wood volume of about 140 m³.

However, beginning 2008, the tree lost a large part of its crown, heavily reducing its total wood volume[5]. On the left you can see the Middleton Oak as it was before 2008 (photo by Louis Dallara). Notice the trunk to appreciate the size of this striking beauty.
---
---
You might also like
---